Some days ago I mentioned here that I had been busy buying stuff both horology and photograph related. Well the horology stuff was a project watch which had arrived a couple of days ago. EMS shipping from Hong Kong to Singapore only took one day.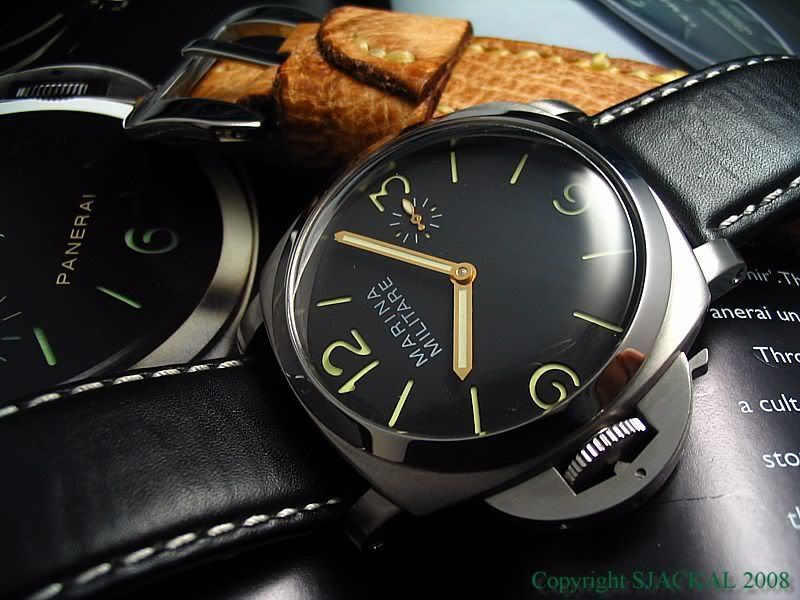 This project watch was a response to my dissatisfaction over my previous bad experiences with those Ebay Marina Militares, which should be considered expensive for the low quality they offered. They looked good on pictures, (see pic to the left and right below), but I was actually spending money buying pain.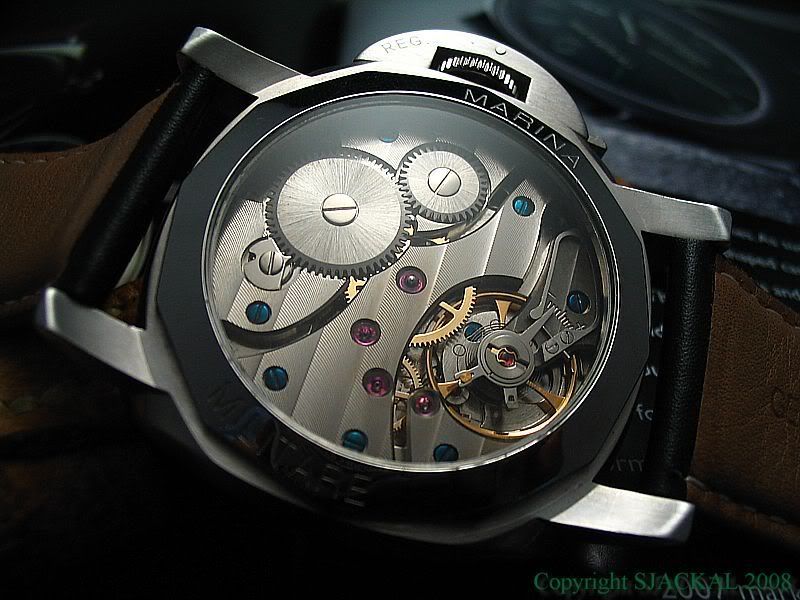 Water got it easily, the
display glassback
popped off once, there were cosmetic flaws on the dial, the lume wasn't satisfactory and the movement was dead within a month. Even the replacement from the seller had MORE problems.
So the solution was to get a custom made one of much higher quality. I got it from a custom watch maker known as Davidsen, based in Hong Kong. With Davidsen I can order the watch to my specifications, which are as follows:
CASE
47mm stainless steel case based on the 1950 design
26mm lug width, 57mm lug to lug
Brushed finishing, polished bezel
Sterile lever guard
Sterile case back (with extra glass display back, courtesy of Davidsen)
30meters water resistance tested
DIAL
Sandwich with Super Luminova
Sub second dial at 9 o' clock
Marina Militare text on dial, big font, RXW style (Unfortunately Davidsen's not removing the LSWISSL words for me)
HANDS
Gold with Super Luminova
CRYSTAL
High domed sapphire
Anti Reflective Coating on the underside
MOVEMENT
Swiss Unitas 6497 17 jewels hand winding
STRAP
Leather. I asked for brown, Davidsen sent me a brown plus a black, and both with nice buckles. I was pleasantly surprised.
And here I have it; my custom Marina Militare watch. Pics below, (not to confuse with the above two pictures of the Ebay watch mentioned earlier). I put it on the
Red12 strap
which Old Skool Zack custom made for me. It had been sitting in the drawer for months and now I can finally use it. Yes!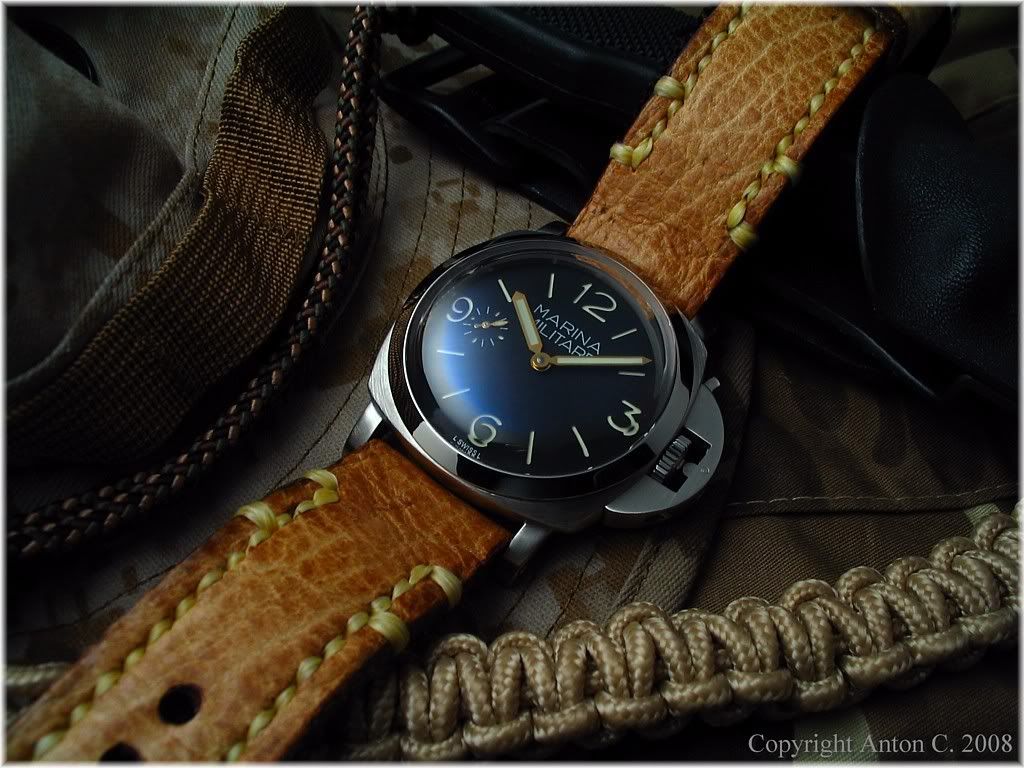 Someday I will find a way to get rid of the LSWISSL words. The blue sheen on the crystal is from the AR coat.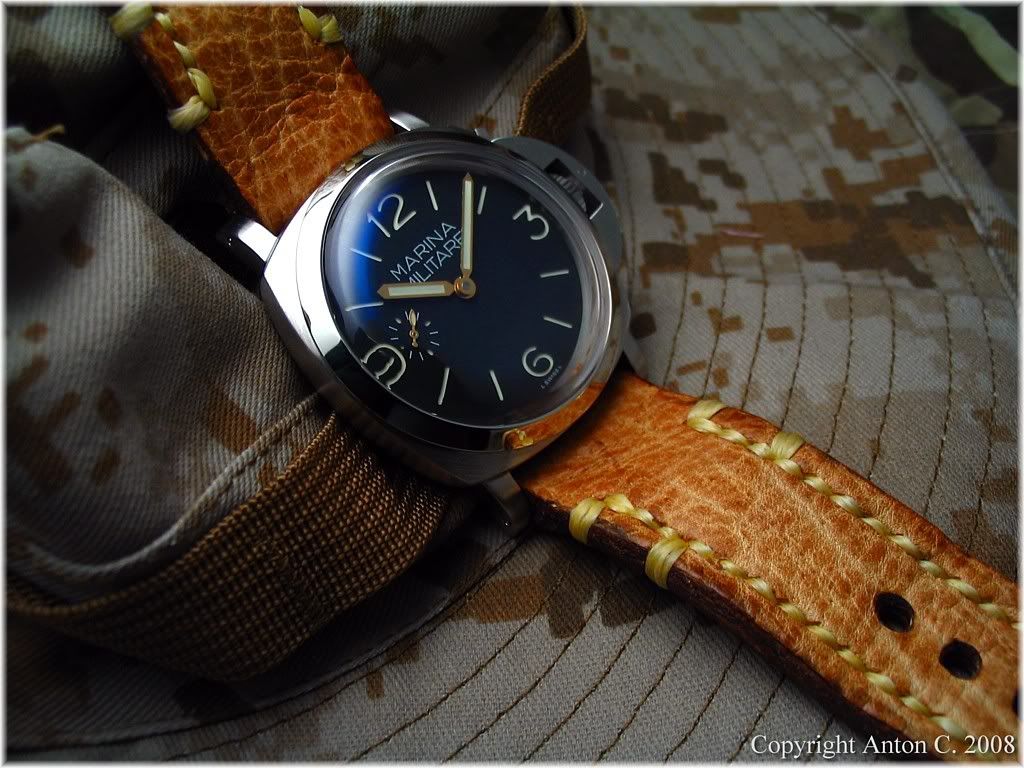 The lume is great, it is something those Ebay Marina Militares cannot match, it is also one of the reasons enthusiasts turn to custom makers like Davidsen and JOA.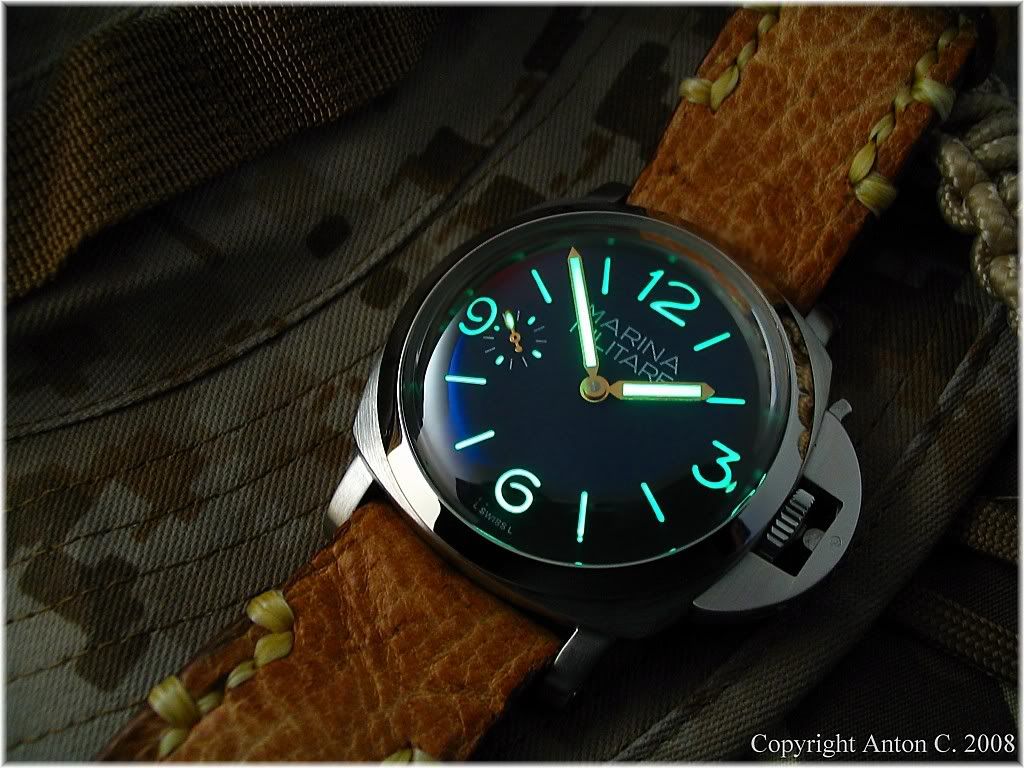 Night lume shot.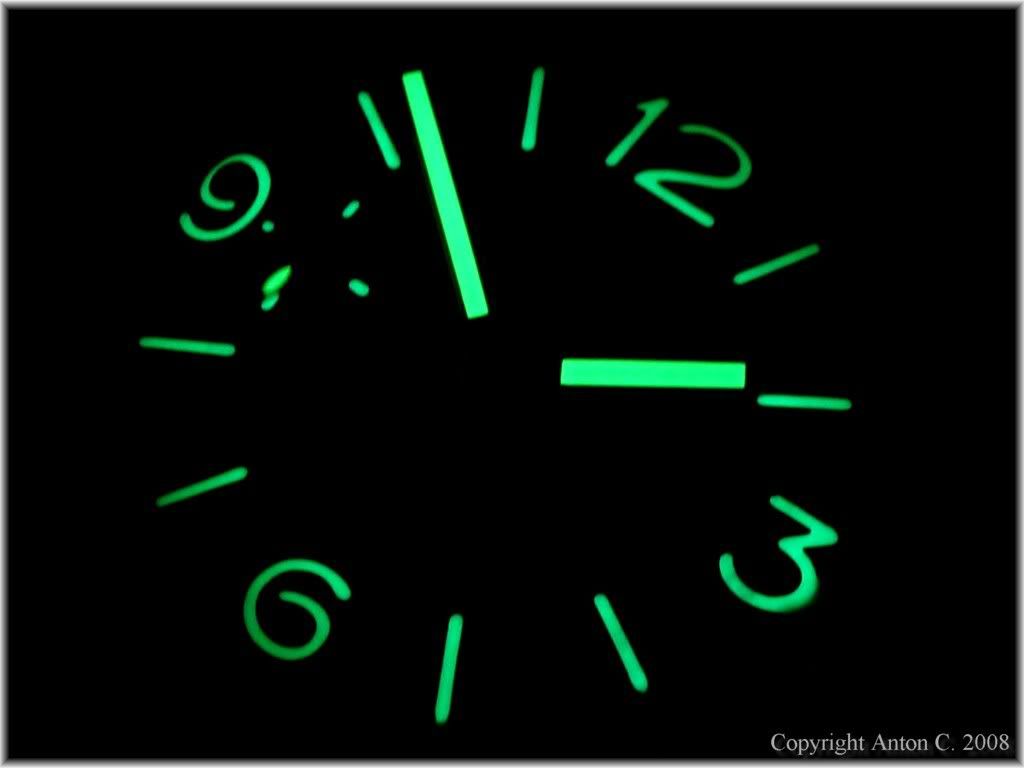 The sterile case back. Davidsen forgot to send the glass back, but promised to send it.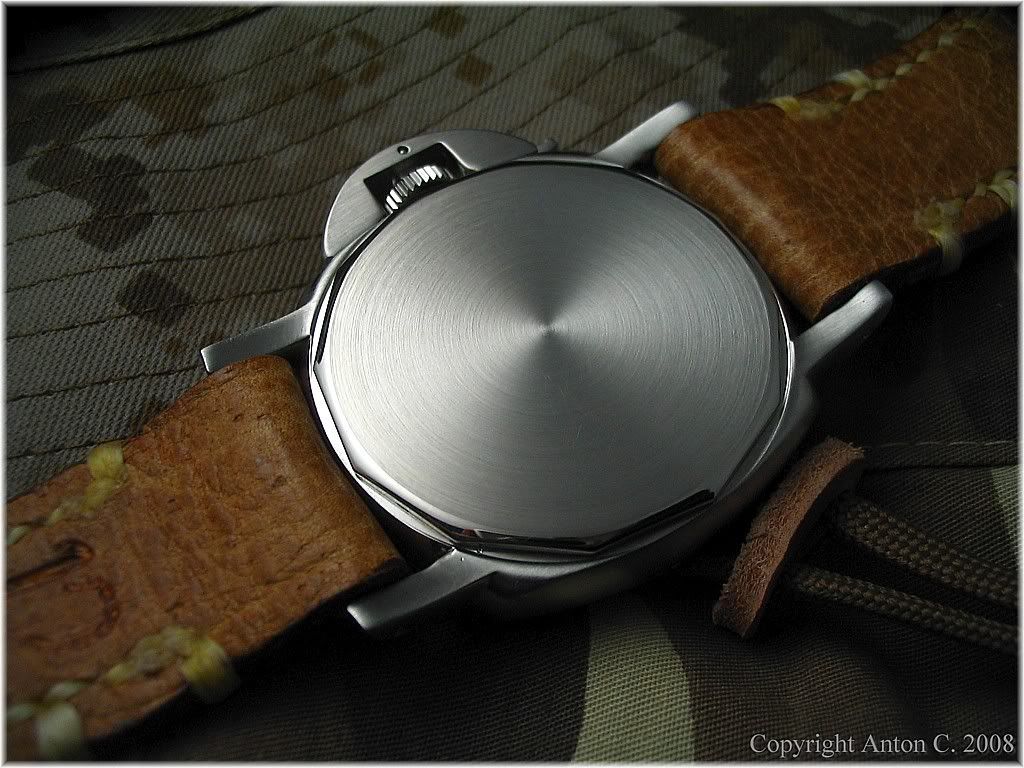 Custom
Red12 strap
on Strap Culture buckle. There is a pirate decal on the buckle, a skull with two crossed cutlass. I like the contrast, since 'Marina Militare' would mean the Navy in Italian. A pirate strap on a navy watch.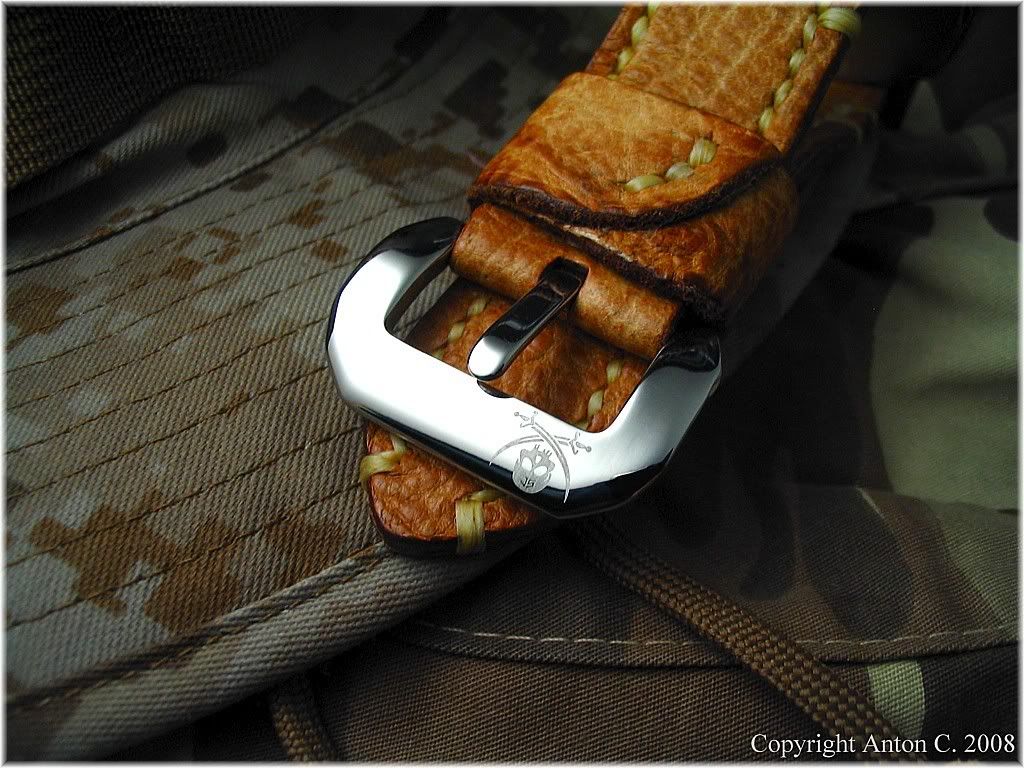 Side profile.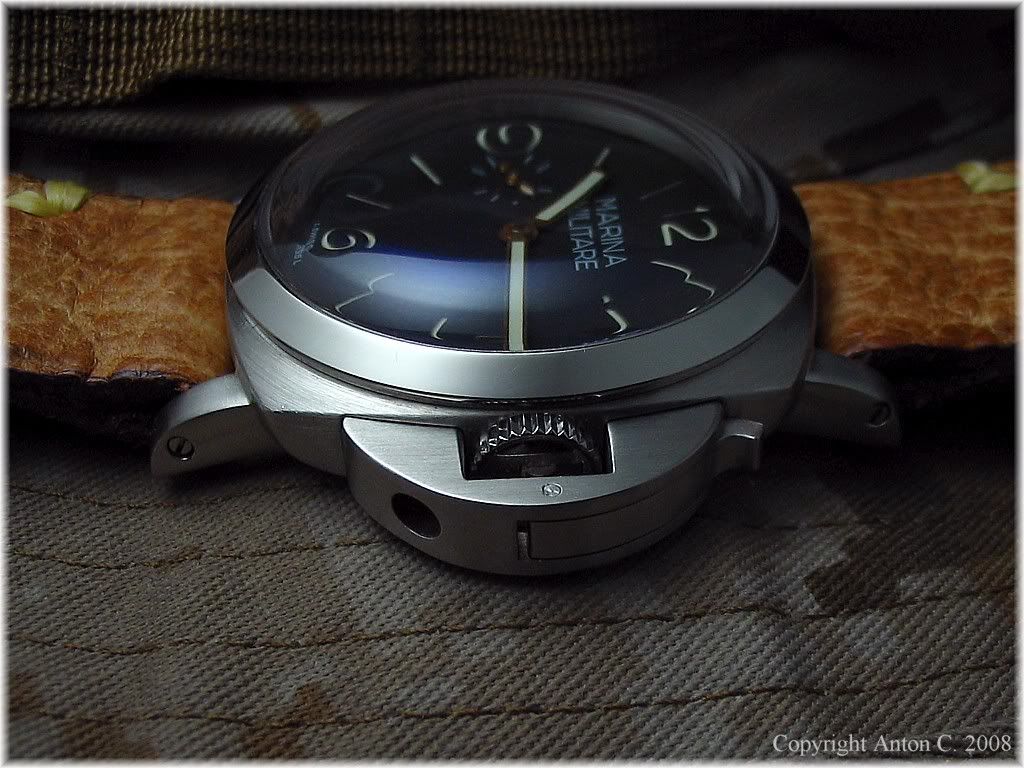 Unattached glassback which Davidsen sent shortly after.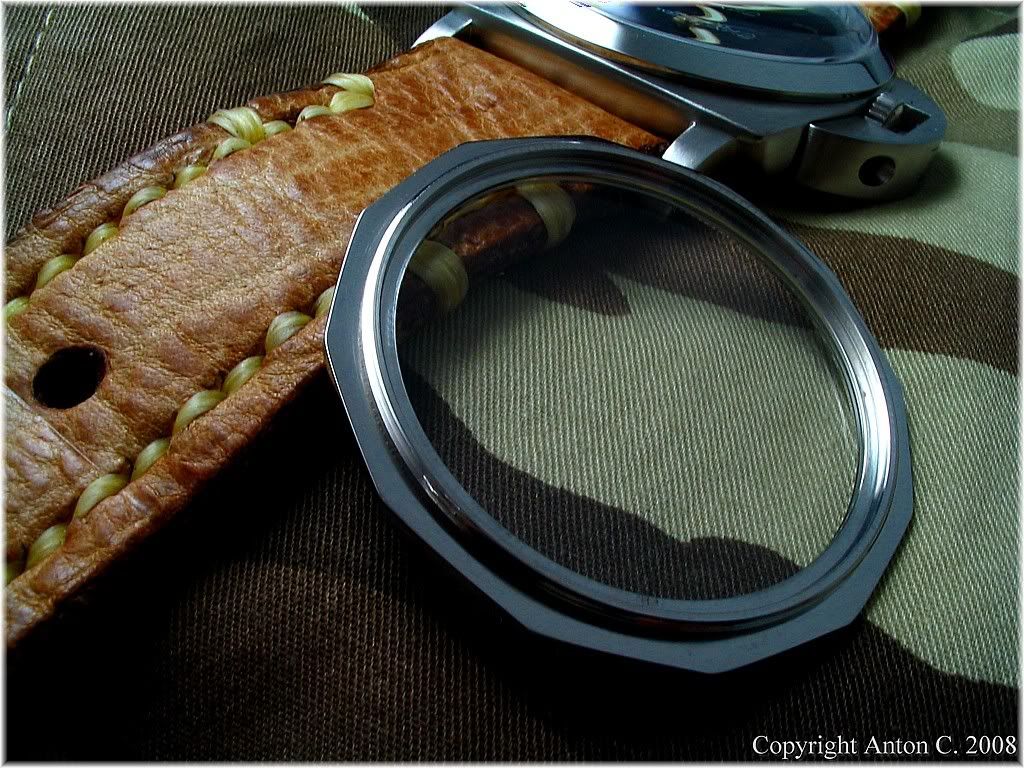 Thanx to Zack and Rodrigo for the help provided all this while. Thanx for the read!